We are here to bring you some tips while you're in the market for bbq grills, say bbq charcoal grill, gas smoker. There are a few things to consider when buying a new BBQ grill at the charge of factory price, welcome to flip through.

The size of the BBQ you choose should be determined by the number of people you usually cook for. If you live in an apartment and need a small grill for your deck, a 2-burner grill would be practical,small family cooking, 2-3people is perfect, indoor or outdoor is ok, as you like. But to remember the air flowing if your bbq is indoor.
If you have a large backyard and frequently host cookouts, getting a larger sized grill, like a 4-burner or 6-burner, would be a good option, which is suitable for 6-10people, the best place should be patio.
If possible, we recommend the outdoor built-in GAS BBQ kithen, the normal models of built-in gas grill from is the side-burner,2burners,3burner, 4burner,,5burner and 6burner, as well as the accessories, the cabinet, drawer, sink,door, which is made of the stainless steel 304, rusty-proof, eco-friendly and safe to use on the kitchen, is kind of high quality, which is applicated widely on kitchen hardware accessories.
If you're looking for something portable but don't want to sacrifice quality for the sake of portability, this little BBQ is perfect for you. It'll cost you a decent amount more than your average camping grill, but your guests at your summer or beachside picnic will appreciate the difference.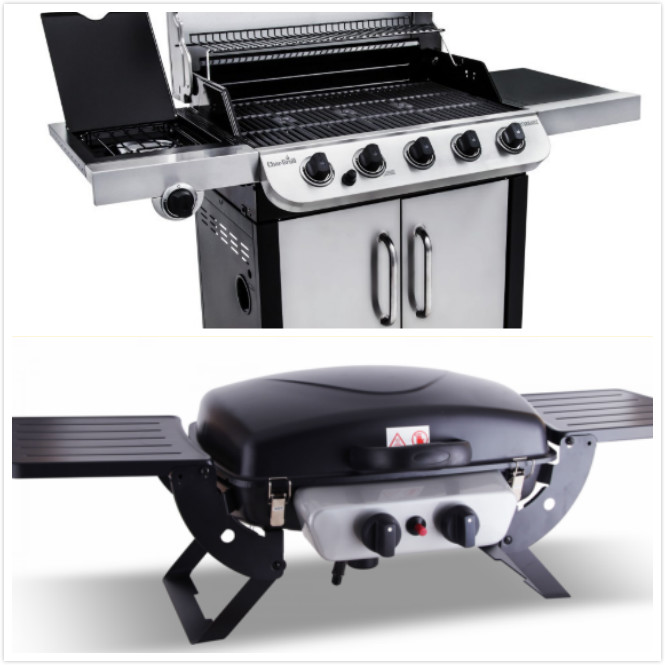 2.) Grate Type
There are three types of grates: basic, porcelain enameled cast iron, and stainless steel rod. Basic grates are made of porcelain enamel-coated steel wire and not made to leave good searing marks. Porcelain enameled cast iron is designed to give you great searing marks and retain heat well. Cast iron grates have a tendency to rust, but with a porcelain enameled finish you don't have to worry about rusting for many years. Stainless steel rod grates will never rust and leave professional searing marks. They also have great heat transfer into foods being cooked. To end-user, so many commerical goods are on the lists to choose, pls be sure the one before you pay, carefully select the premium grills based on a number of stores on-line or off-line, if they have the long term warranty.
Stainless Steel Grill Grates
Considered by many to be the jewel in the cooking grid crown, quality stainless rod grates bring a lot to the party. These are often found as original equipment on premium grills & are typically the most expensive replacement grate. If properly cared for, these grates will last a lifetime.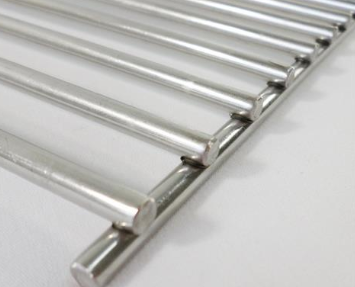 Cast Iron Grill Grates
Cast iron cooking grates are also known for their searing power & are the choice of many grilling purists. These grates will deliver years of sizzle when properly maintained, and some come with a porcelain coating to sidestep the seasoning process and reduce maintenance.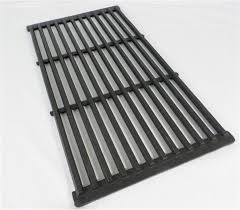 Porcelain Coated Steel Grill Grates
These popular grates heat up quickly and are found on a wide variety of grills. Many grillers prefer to sacrifice the heat retention of heavier grates for the faster warm-up and heat recovery offered by these lighter grids. Porcelain coated steel is often the most economical of the different grate options.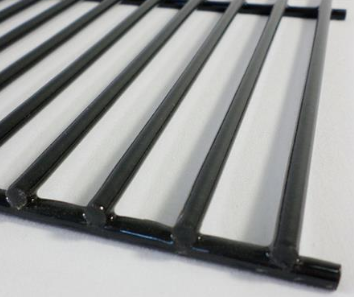 Stainless Plate Grill Grates
These grates offer a unique combination of the durability & performance of stainless with the fast heating time of a lighter grate. Most Char-Broil Infrared models use a grate that is slotted and stamped stainless over an emitter tray, and there are stainless plate options for most Weber grills, as well.
The article is contributed by Longzhao which has been engaged in bbq burner industry for many years, should you have any doubt weighing on your mind, welcome to reach us.