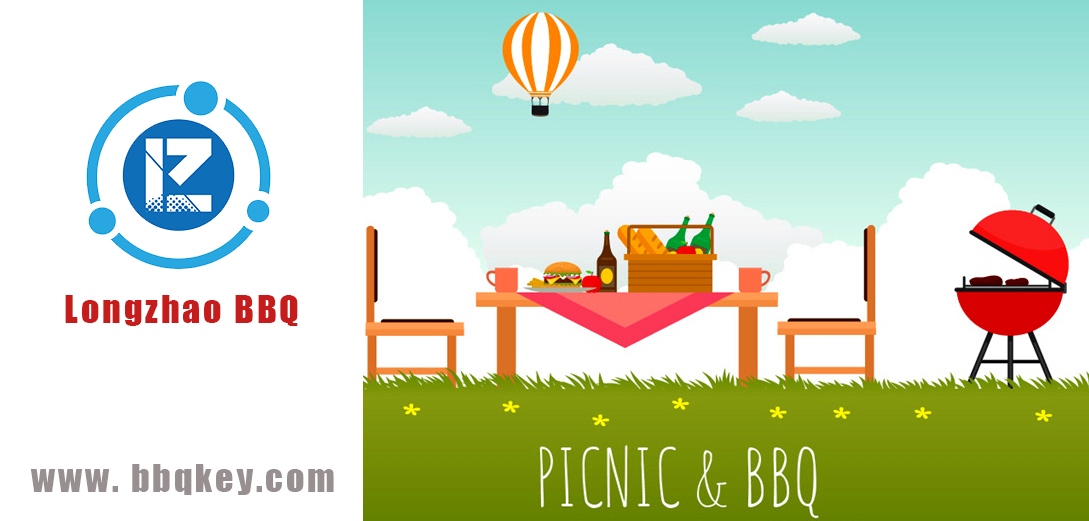 Knock knock, summer is around the corner. Time to throw a summer BBQ party now! This article is to make sure you have every essentials for BBQ party with many BBQ tips and advice for preparing for outdoor BBQ party. From BBQ grill to BBQ charcoal tool and useful BBQ accessories along with BBQ fire starter sawdust fire lighter, a checklist will ensure you don't forget a thing.
At present, BBQ grill mesh on the market are divided into original BBQ wire mesh, replacement BBQ wire mesh and disposable BBQ wire net. They are usually made of stainless steel in wire shape or grid shape. These days glass fiber BBQ mesh is gaining popularity among the public.
If BBQ party hosts too long, some food will inevitably adhere on the BBQ wire mesh due to long time BBQ cooking and grilling. At this time, a replaceable BBQ net, also called a spare BBQ net, will make you look smart. Besides, some people like to bring disposable BBQ wire mesh, which are light and cost-effective to purchase.
When using a stainless steel grill, it is easier to choke on the charcoal fire and scorch the ingredients. We should be careful of this danger while BBQ. In order to avoid this situation, some people use aluminum foil to cover the grill net, also shield the charcoal fire.
However, aluminum foil may produce heavy metals when exposed to acid, so it is recommended not to bake acidic ingredients or pour sauce on it when using aluminum foil.
BBQ wire mesh are mostly used to grill large pieces of food that are not easy to drip, while BBQ aluminum tray can be used to grill loose foods like beef cubes that are easy to drip. BBQ wire mesh will inevitably leave food, which promotes the birth of BBQ aluminum tray.
The BBQ aluminum plate will not let the ingredients directly touch the charcoal fire, and it is less likely to be burnt or contaminated with impurities. Especially now there are many beautiful and practical cast iron plate and tin foil BBQ aluminum tray, which can let the BBQ charcoal heat the food evenly. The food can be cooked over moderate heat without getting excessive charring. It really is a good call for BBQ parties.
For those of you who have never used BBQ aluminum tray, I will briefly compare the differences between BBQ grill mesh and BBQ aluminum tray for you. In terms of the taste of BBQ food, BBQ grill mesh food is drier, and BBQ aluminum tray is more juicy. In terms of ease of cleaning, BBQ grill mesh has many grids, and you need to wipe repeatedly when cleaning, while BBQ aluminum tray can be washed directly.
Because of the love of BBQ, many practical BBQ tool sets are popular on the market. BBQ tools set with long handle can save a lot of trouble, and no longer worry about being scalded by charcoal or choked by the charcoal smoke.
BBQ tools are generally made of stainless steel. The more differences are in the handles. There are stainless steel handles, plastic PP handles, wooden handles, and silicone handles. From the perspective of cost, the cheapest one is the plastic handle, but the plastic handle does not seem to be high-end . Stainless steel is the most durable material, but if you don't pay attention to it, the thermal conductivity of the stainless steel handle may still cause burns.
BBQ tool sets also come in different packages, such as aluminum boxes, wooden boxes, oxford bags and so on. BBQ tools range from 5 sets to as many as 38 sets, and consumers can purchase as needed.
Traditionally, We start fire with charcoal, but barbecue charcoal starter charcoal igniting bucket barrel can also be used. Put the barbecue charcoal into the barbecue charcoal starter charcoal igniting bucket barrel, boil it on the gas stove, and then pour it into the barbecue charcoal grill.
The more important factors for buying a barbecue charcoal starter charcoal igniting bucket barrel are opening diameter, capacity, handle material and unloading function, etc. A barbecue charcoal starter charcoal igniting bucket barrel with a larger opening diameter can increase the air contact surface. The charcoal burns faster and the barbecue party can be opened earlier.
Similarly, the large-capacity barbecue charcoal starter charcoal igniting bucket barrel can quickly get the amount of charcoal needed for the barbecue grill at one time, without the need to prepare the charcoal fire multiple times. The handles are mainly made of stainless steel and plastic.
If you are still worried about getting burned, you can buy fireproof gloves for barbecues, which can be easily found in grocery stores and supermarkets. The unloading function of the barbecue charcoal starter charcoal igniting bucket barrel is also particularly important. The barbecue charcoal after roasting should be poured out as soon as possible.
Speaking of BBQ charcoal, there are two main types of barbecue charcoal, Binchotan charcoal and sawdust charcoal. Binchotan charcoal has low ash content, low moisture content, long effective barbecue time, and only one disadvantage for good things.
Binchotan charcoal is much more expensive than sawdust charcoal, but Japanese and Korean use it more. The two countries in South Korea like indoor barbecues. Binchotan is used in such an environment when it is indoors and infinitely close to consumers. The effective time of sawdust charcoal is much shorter than that of Binchotan charcoal, but it is extremely cost-effective. The global demand for sawdust charcoal, such as barbecue charcoal, is endless.
In addition to the common bar-shaped barbecue charcoal, other shapes of barbecue charcoal also exist, such as charcoal briquette and charcoal cube.
Although the use of charcoal fire really adds to the atmosphere, it comes with troubles of smoke and charcoal flying in the sky. Therefore, barbecue fans who have requirements for air quality have started to use smokeless barbecue grills to make BBQ. It is more environmentally friendly and safer. People with children in the family can consider hosting a smokeless barbecue party.
Special reminder: If you use charcoal fire, remember to prepare a bucket filling with water nearby just in case.