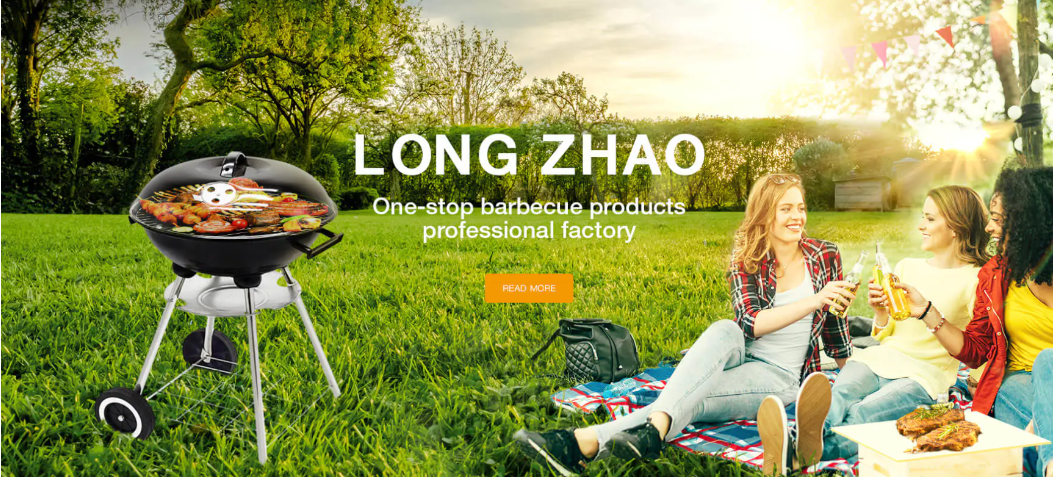 Longzhao BBQ charcoal grill made of steel in a classic safe design and a wide range of functions.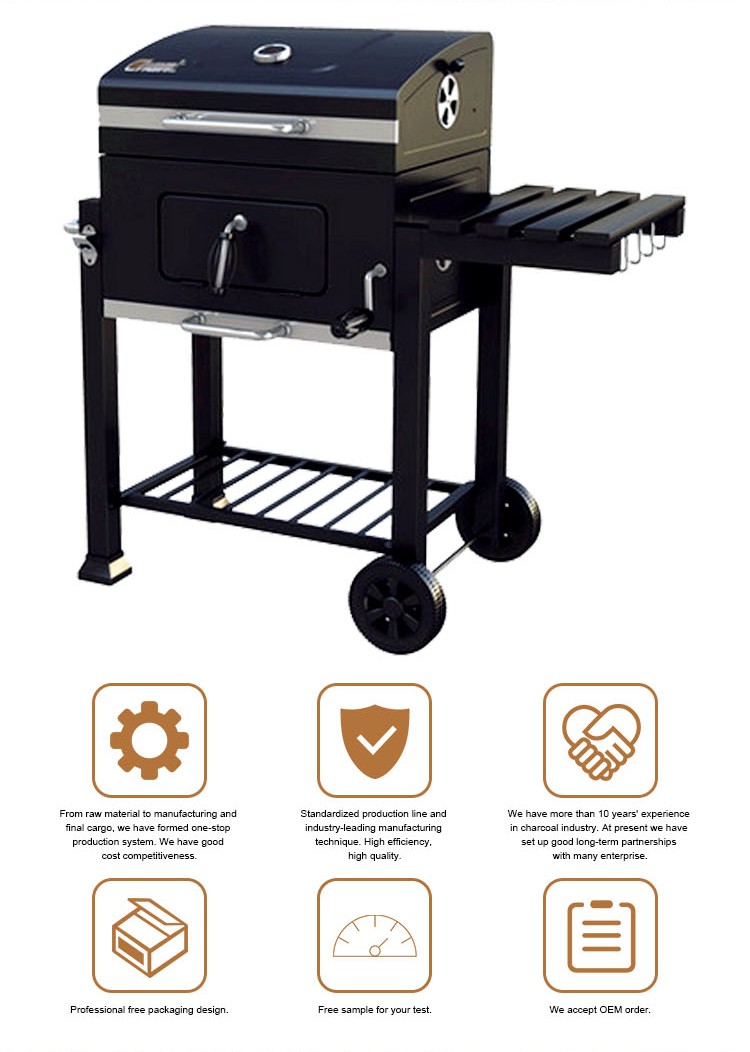 This grill has a large grilling area (575*415mm), so you can prepare enough food for your whole family or friends. A separate insulation layer prevents food that is not yet needed from cooling down without having to continue cooking on the BBQ charcoal grill.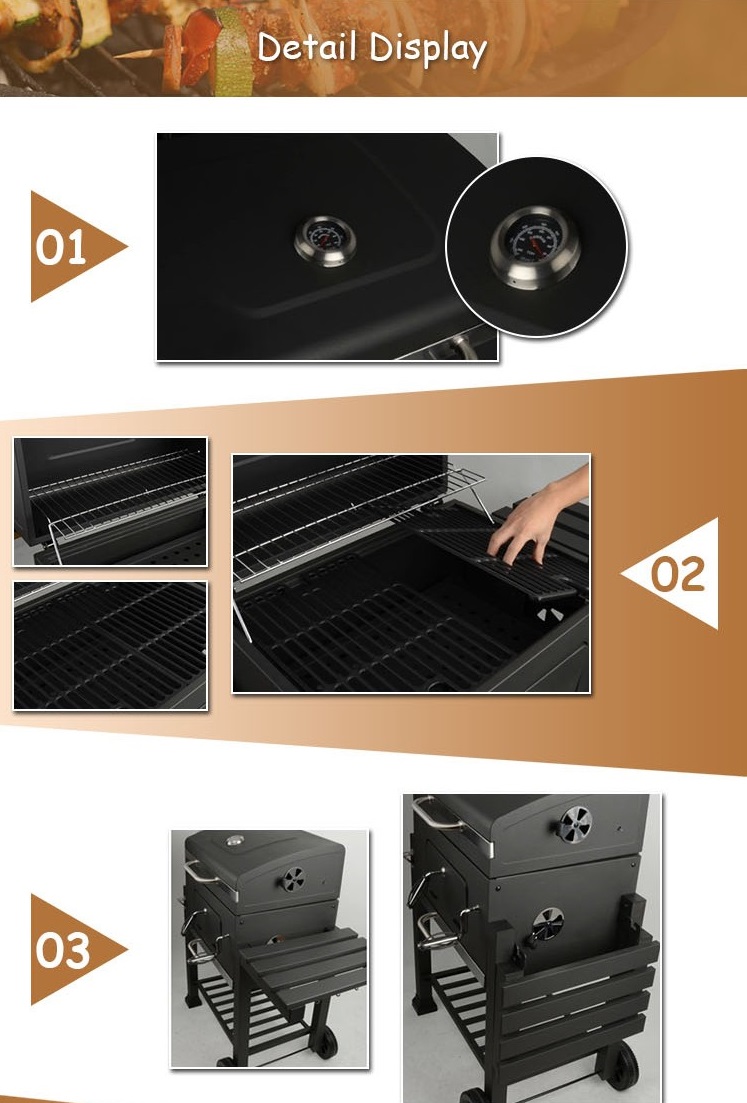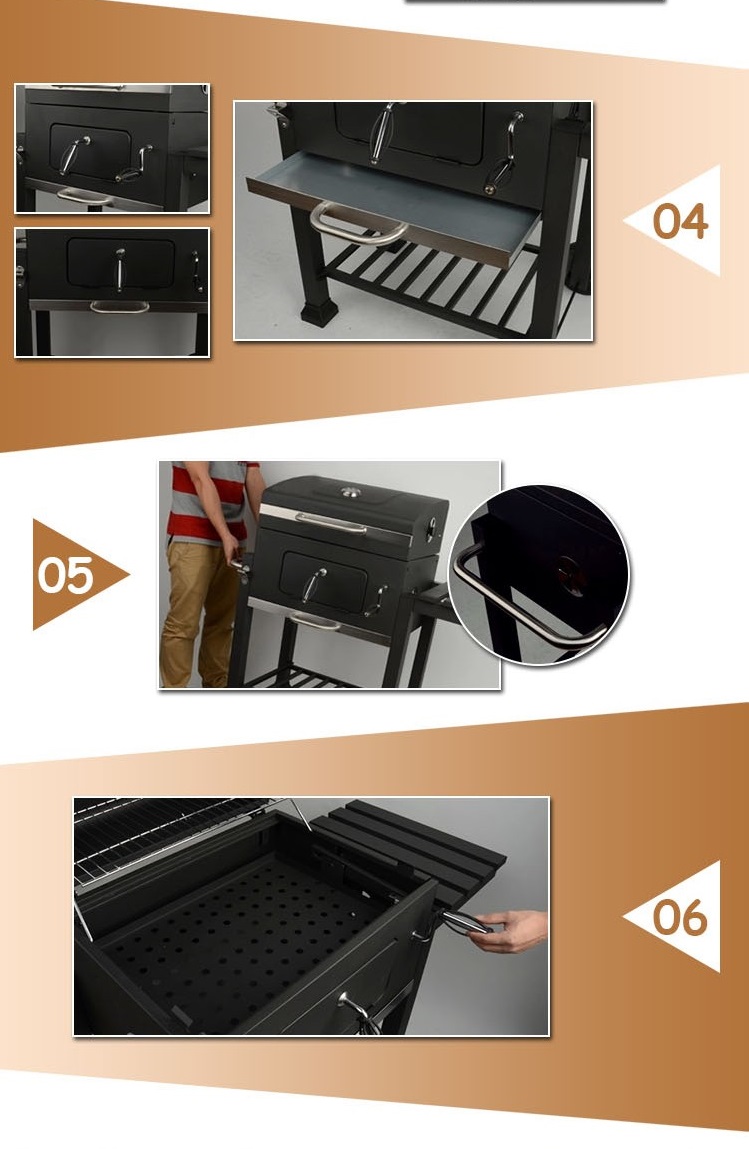 The highlight of this grill is that user can adjust the height of the charcoal tray. This allows easy and convenient adjustment of the distance between the coals and the grill grate and, accordingly, the intensity of the heat. You no longer have to laboriously handle the grill grate while grilling or remove the food and put it back on again, etc.
Thanks to the integrated utensil hook and the bottle opener, this grill also offers an extended range of functions that make working with the grill easier and more pleasant.
The safety of the grill is achieved on the one hand by the extremely stable structure. This means that the grill does not fall over even in strong winds or bumps, so that the hot BBQ charcoal cannot cause any damage. On the other hand, the grill has a closed fire chamber (capacity approx. 2.0 kg coal), whereby BBQ charcoal is well protected from wind and drafts and thus no charcoal pieces or splinters are blown away.
The article is contributed by Longzhao which has been engaged in bbq burner industry for many years, should you have any doubt weighing on your mind, welcome to reach us ( WhatsApp +86-13929916711).