The summer is here, and you are looking for fun activities to do. Your friend calls you over to his place; you both grab a couple of beers as you sit on his patio. Then it hits you; nothing goes better with beer than with grilled beef! You grab some beef steaks from his fridge, fire up his grill, and cook them. You have the time of your life. Later that day, as you reflect, you realize something. You love grilling! You realize you have always wanted to own a charcoal bbq grill yourself. You now want to buy one, except you've never bought one before. What do you do? What is the best charcoal grill for you to buy? Best charcoal grill normally comes from bbq grill supplier.
There are many types and brands of charcoal grills to choose from. How do you know you have the right one? What is the best charcoal grill for your home needs? How much are you willing to spend on charcoal? What features does the right barbecue grill have?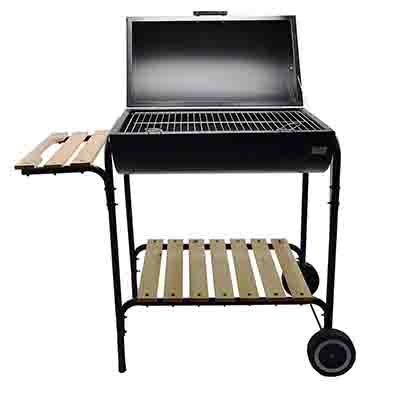 Price
Price is something you should consider when buying one. Charcoal grills are generally not as expensive as their gas and electric counterparts. With a budget range $50 to $2000+, you can acquire yourself a charcoal barbecue grill. It will serve your purpose, but for a full barbecue experience, you want to buy a decent charcoal grill. A $50-dollar barbecue grill is probably of poor quality and is harder to use and maintain. Set a budget aside, identify the features and durability you want in a charcoal grill, and buy a decent one.
Material Used
The material used to make the barbecue grill is essential. Many barbecue grills are made of cast iron, cast aluminium or heavy ceramic. These charcoal barbecue grills are the best. They are durable, reliable, and resistant to oxidation. There are alternative lighter materials like chrome and porcelain-coated grills. However, this may not last long.
Temperature control
Temperature control is the difference between a well-done grilled steak and a burnt-to-crisp steak. Nobody likes burnt steak. If you are a master at temperature control, you use almost any charcoal bbq grill. If not, try buying a charcoal bbq grill with temperature control features. A grill that responds quickly to temperature settings will make your barbecue experience more rewarding. Many modern grills come equipped with a thermometer. This is something you should look out for in your new grill. Good charcoal bbq grill also comes with covers and dampers that are closed and opened regularly to control oxygen and temperature.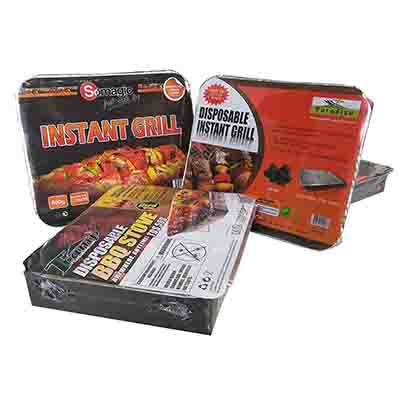 Maintenance.
I admit. Nobody likes this part, but it is as important as the rest. Ease of maintenance is not something people often remember at the store. You need to clean your grill regularly. You should consider how easy it is to take the grill apart, get rid of the ash, dirt, and bones. Always go for grills that are easy to clean and maintain. Look for grills with will-sized ash pans and levers.
Size
How many people will your best barbecue grill serve? How much floor space do you have? Grilling is no fun if you do it alone. Finding a grill that can serve at least two people is good, especially during family events and camping trips. It is also essential to consider where you will store the grill. Do not buy a large grill if you do not have storage space for it.
Warranty and Customer Care
It is a good practice to buy charcoal bbq grill that has a warranty. You never know when you might need it. Most quality charcoal bbq grills come with a ten-year warranty. Take advantage of this, especially if you use your barbecue grill heavily. You will get easy replacements for broken or worn parts. Being able to talk to a customer care agent is also an added advantage. Any inquiries you may have about the product, its features, and its use will be quickly addressed.
Reviews and Opinions
Take the opinions of your family and friends. Seriously, they know stuff. When someone uses a great product, they will speak well of it. If the product is terrible, they will give it bad reviews. The internet is also a resourceful place. You will find sites that mainly provide reviews for different types of charcoal grills. Read these reviews. They help make purchasing decisions.